Hi you guys! I'm Kyla from the blog House Of Hipsters. Courtney asked me to pop in today since she wants to squeak in just a bit more quiet time with her new little one. Can you blame her? That babe is just such sweetness. So today I wanted to share with you something fun, unique, out-of-the-box awesome, and most importantly something you could take with you. After racking my brain on what that something could be, I had a lightbulb moment. I landed on the idea of a cute free wallpaper download so you can give your tech some love. And yeppers, it's for all your tech devices…well, almost all.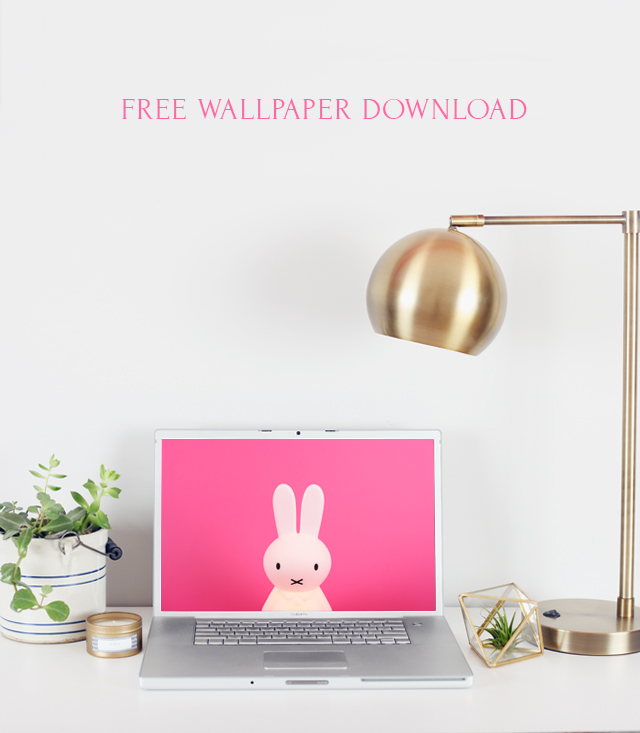 By day I'm a creative director at an advertising agency in Chicago and a hobbist photographer and blogger by night. If you read my blog, you'll know I've recently had a love affair with all things pink and I'm obsessed with Emily Henderson. I couldn't quite figure out how to twist both together, so I waltz down Pink Avenue. I searched my Instagram feed and chose this image that I titled, "Some Bunny Loves You". It's one of my favorites. If y'all don't know Miffy the bunny, she's a Dutch cartoon with minimalist design. My kids love her! (Okay, ya, I do too. I mean, what's not to love?) I ran upstairs and snagged this lamp from my daughter's room. While re-photographing Miffy, Little Maus (my daughter) was very worried I wasn't going to put her back. I swear she hugs and kisses this lamp every night before bed. It's too cute.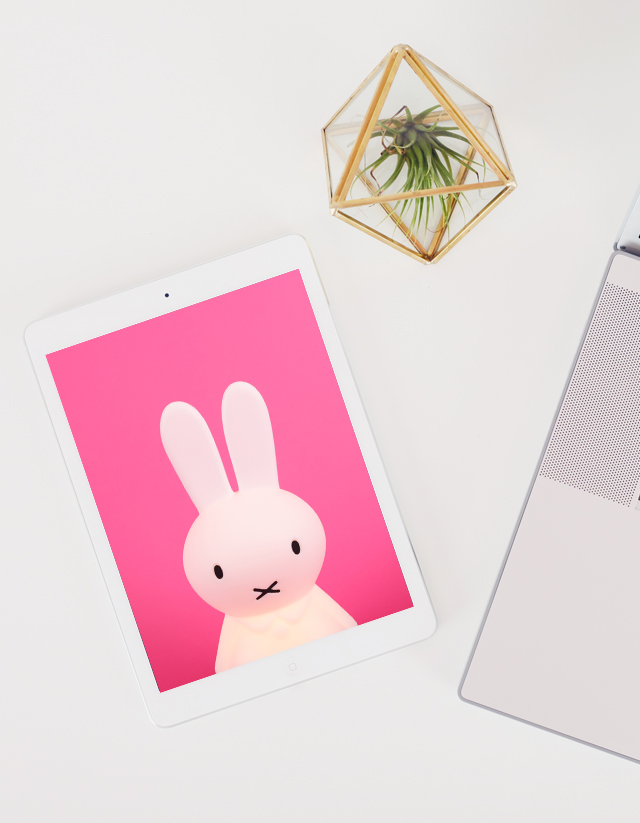 As a graphic designer, I stare at my computer on the daily, and I love to change out my wallpaper based on my mood that day. And besides, change is always a good thing, right? I hope Miffy with her bright pop-o-pink brightens your day like she does mine and my little girl's. Enjoy!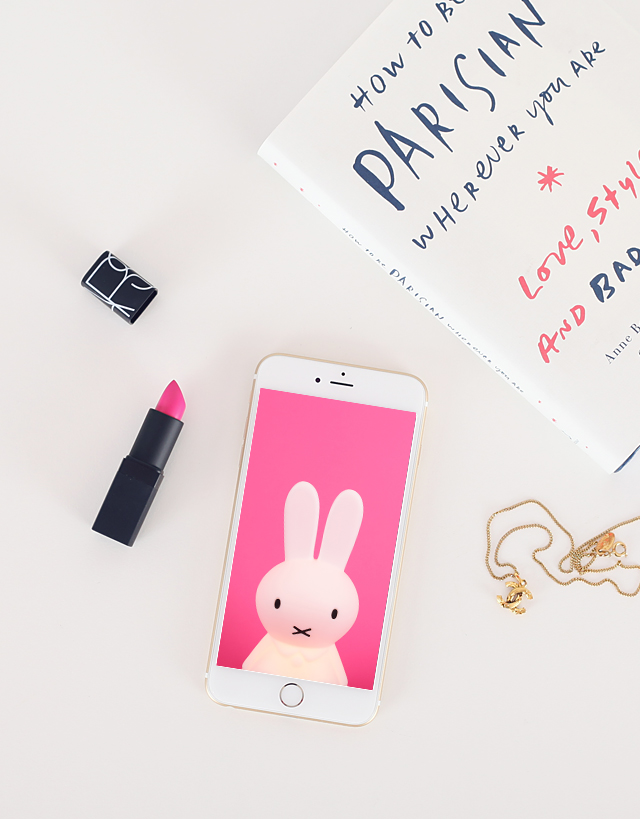 Download this free wallpaper for all your tech devices — click a size below and right click on the image, or right click on the link and select Save Image As:
2880 x 1800 /// 2560 x 1440 /// 1440 x 900 /// iPad /// iPhone 5 /// iPhone 6/6 plus
If you like this free download, you might also like my free printables!
Bring On The Weekend Free Printable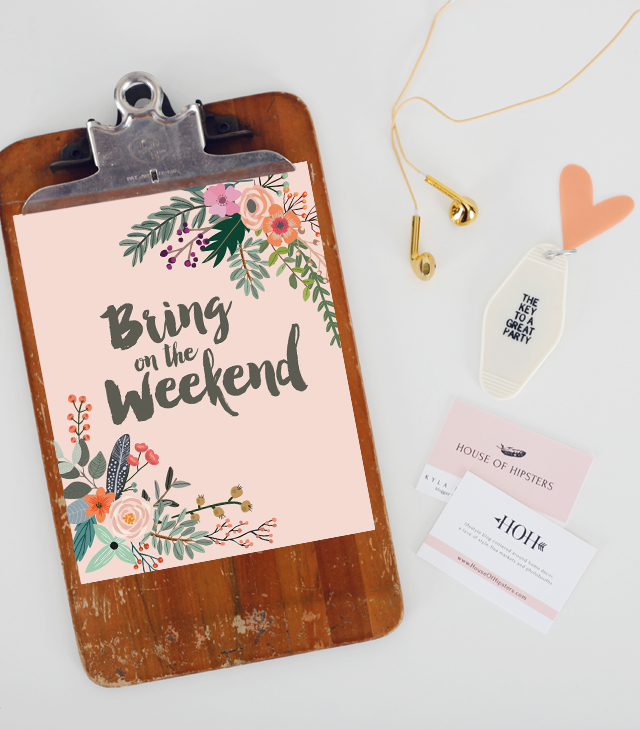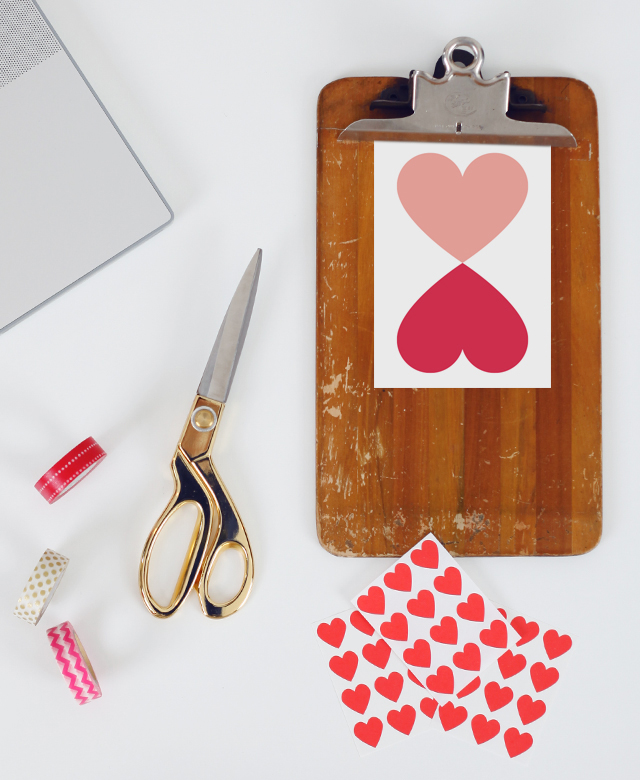 Give That Old Candle a Makeover Free Printable Labels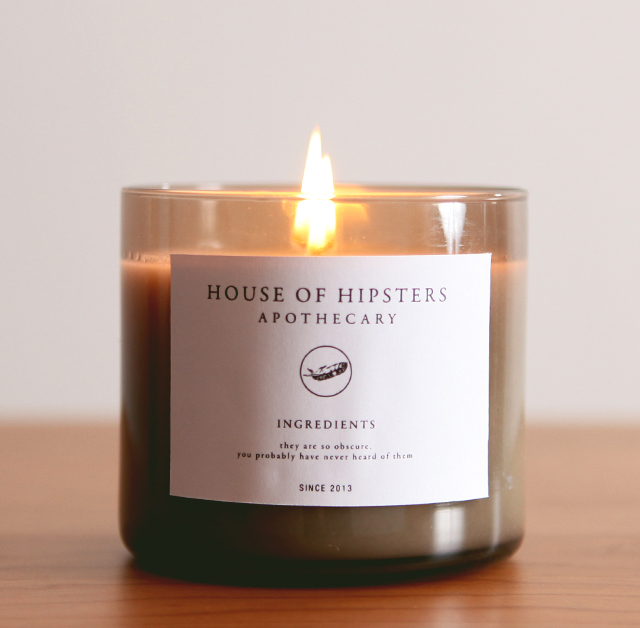 I'd love to see you more! Stop by House Of Hipsters to say hello!